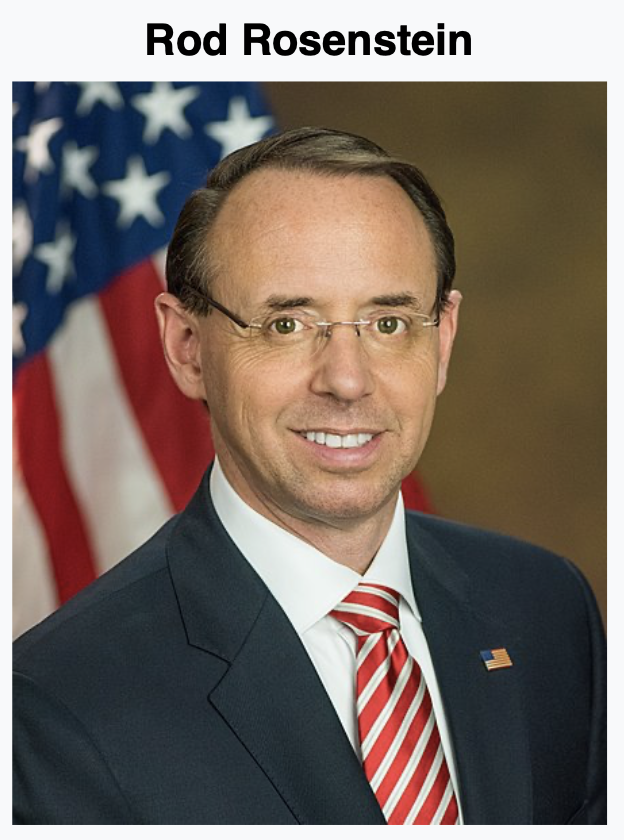 This legal battle is ongoing. Why this is important is two fold. First off it is completely illegal and must be criminally corrected. That is why the ongoing grind to bring it all forward. The second problem is that this reporter is not a particularly compelling target. That powerfully suggests that a large number of targets are actually involved here. Just as important though is that Rod was point man and surely reported directly to Obama.
It is not hard to imagine the DNC coming in with a to do list and Obama signing of on which targets to surveil. Recall this is the Commander in Chief who signed of on an awful lot of drone strikes. This is literally the political equivalent.
Recall this is a completely separate strand apart from the egregious Russian hoax used to illegally surveil the Trump Campaign and even his early administration.
This is part of the outright weaponization of the assets of the USA government against its perceived opponents.
.
.
Former govt. agent admits illegally spying on Sharyl Attkisson, implicates govt. colleagues
January 9, 2020 by Sharyl Attkisson
https://sharylattkisson.com/2020/01/former-govt-agent-admits-illegally-spying-on-sharyl-attkisson/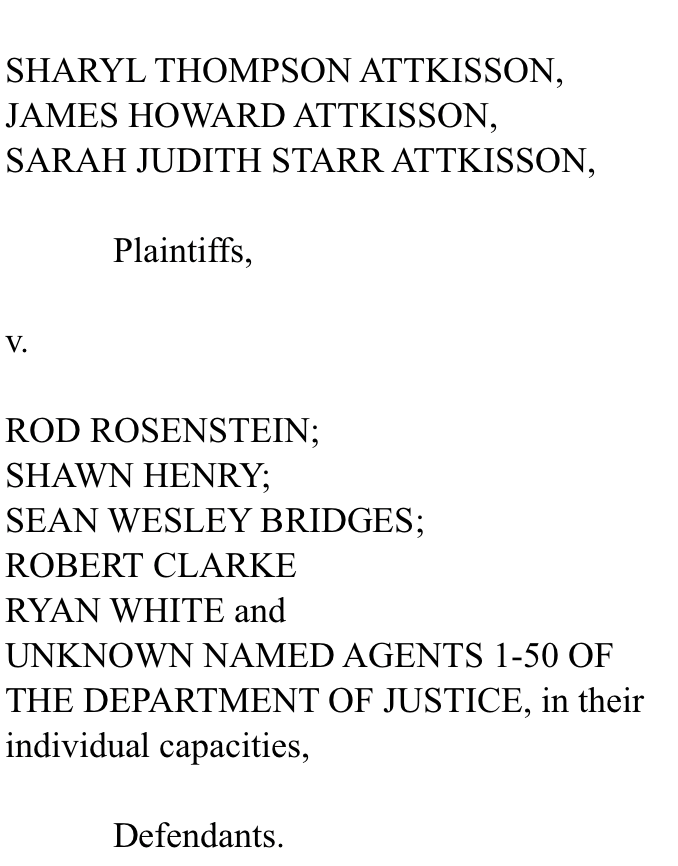 Former govt. agent admits spying on Attkisson, implicates his colleagues.
Former U.S. Attorney Rod Rosenstein is accused of leading the group.
Govt. hackers allegedly reported to FBI official who now heads CrowdStrike
A former U.S. government agent has admitted participating in the illegal government surveillance on then-CBS New investigative reporter Sharyl Attkisson. The insider has identified former U.S. Attorney Rod Rosenstein as the person responsible for the project.
As a result of the new admission, Attkisson and her family are filing suit against Rosenstein and four other men allegedly involved. According to the lawsuit, the illegal surveillance was conducted against Attkisson and other U.S. citizens under a government operation based at the U.S. Attorney's office in Baltimore, Maryland.
The Plaintiffs first acquired the details regarding key individuals involved in the surveillance in August, 2019, from a person involved in the wrongdoing who has come forward to provide information. Prior to that time, the Government and its agents and representatives had denied that any such conduct had occurred, including denials in Court pleadings and argument. Attkisson v. Rosenstein, et. al.
The Attkisson lawsuit claims that in March 2011, Defendants Shawn Henry, Shaun Bridges, Robert Clarke, and Ryan White, all of whom were government employees connected to a special multi-agency federal government task force based in Baltimore, Maryland, were ordered by Defendant Rosenstein to conduct home computer surveillance on Attkisson and other U.S. citizens.
Shawn Henry was head of the FBI's Washington Field Office. In 2012, Henry left the FBI and now is president of CrowdStrike Services, a company that seeks to mitigate targeted online attacks on corporate and government networks globally.
Shaun Bridges was as a Special Agent with the U.S. Secret Service for approximately six years, operating out of the Baltimore Field Office. Between 2012 and 2014, he was assigned to the Baltimore Silk Road Task Force, a multi-agency group investigating illegal activity on the Silk Road, a covert online marketplace for illicit goods, including drugs. In 2015 and 2017, Bridges was convicted of corruption related to his government work, and is now serving a prison sentence.
At the time Attkisson was targeted by the illegal surveillance, she was a CBS News investigative correspondent who was uncovering news about the Department of Justice's "gun walking" operation known as Fast and Furious. Attkisson's reporting of the case ultimately was recognized with an Edward R. Murrow award and an Emmy Award for investigative reporting.
Unauthorized, remote surveillance of Attkisson continued throughout her subsequent reporting on the Islamic extremist attacks on Americans in Benghazi, Libya on Sept. 11, 2012. That reporting was recognized with an investigative Emmy nomination. CBS News first confirmed the illegal computer intrusions in August 2013.
In another development, a former FBI Unit Chief has signed a sworn Affidavit confirming that forensics prove U.S. government software was used in illegal surveillance on Attkisson and her family.
Leslie Szwajkowski, an attorney, headed up the FBI's Electronic Surveillance Technology Section. He says that a colleague asked him for help in examining Attkisson's computer in late 2012. Szwajkowski says a forensics exam conducted by a technician with expertise in government surveillance tools confirmed that spyware proprietary to a federal agency was found in Attkisson's computer. Szwajkowski says he and his colleagues were "shocked" and "outraged" to learn the government was spying on a journalist.
I personally could not imagine that something like this could ever happen in the United State of America.Leslie Szwajkowski, former FBI Unit Chief
Szwajkowski said, according to the forensics, the remote intruders had "full access" to Attkisson's computer, files, photographs and internet activities. The surveillance allegedly included a keystroke monitoring program, exfiltration of Attkisson's files, and listening in on her audio through Skype.
I've learned that when the Justice Dept. won't hold its own accountable, the ability to get justice in civil court can be nearly impossible for an ordinary citizen, even when irrefutable forensic proof and admissions are in hand, such as in my case. There are six ways from Sunday that the Justice Department can make sure the proof is never seen by a jury. On the other hand, it's worth the fight because at least we are bringing important information to light about the illegal government abuses that I believe have happened to many U.S. citizens, the least of which is me. I'm grateful to the 4th amendment and free press advocates who have continued to selflessly support this effort.Sharyl Attkisson, Jan. 9, 2020