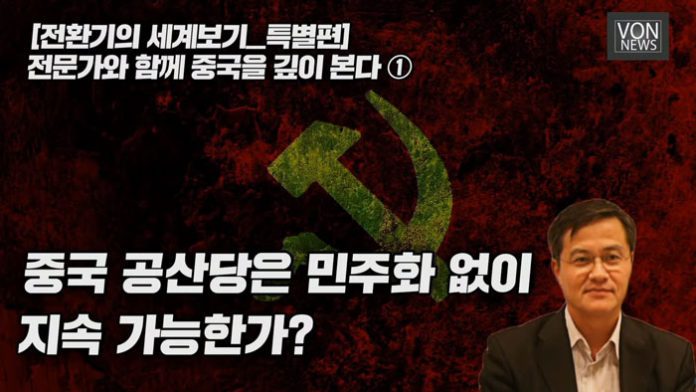 This has come out of the woodwork and it implies a possible event involving China. absolutely nothing is actually known as fact.
I have heard one story that the Chinese airforce attacked Taiwan and was beaten back by the Taiwan Airforce and USA carrier planes.
We have a also heard that the Marines and Taiwanese forces will make a landing on the Mainland to support a change of regime.
It is also claimed that Xi is part of this plan of action. Again all this appears to be generally an impossibility on the face of it. At the same time we are dealing with large amounts of misinformation both here and abroad.
What is true though is that i have had real difficulty in understanding CCP military strategy during the past few months. It has not been conservative which is the best option.
Has Xi been engaging CCP elements generally to neutralize them? Sending the airforce out does just that and sending your best infantry units out into the Himalyas puts them thousands of miles from been any help at all. My point is that a state of alert allows forces to be sent to places that will not matter.
This sets the stage for arresting all ccp members with foreign assistence. All this mirrors CCP plans on the USA.
Certainly the USA has assembled an invasion capability in the South China Sea and India will be in position to fly in a million troops through Taiwan.
At the least, the CCP has chosen to become a global threat. What is now underway is the full elimination of that global threat. Fair enough. As i have posted, the actual takedown of the internal CCP seemed impossible.
This can no longer be discounted.
UNCONFIRMED: CHINA'S GENSEC XI TO STEP DOWN, CHINA COMMUNIST PARTY TO DISSOLVE, PRESIDENT TRUMP INVOLVED – CIRSTEN W
At 5:05 Cirsten begins talking news about what sounds like the lessening of tenuous relations among Taiwan, China and the USA. This includes the dissolution of the CCP. President Trump seems to be involved. The wording of the email she reads aloud seems unclear, but the message sounds as if it means to impart good news.Source: CWConnect
Video Notes:
Cirsten mentions (remember, this is not confirmed):
Chairman Xi Jinping stepping down as leader of the Chinese Communist Party (CCP).
Upcoming dissolution of the CCP.
China will undergo changes similar to what happened with the former USSR.
To occur before March 2021.
IMPORTANT STATEMENT: Please understand that much of the "news" in present and coming days will be an informational chess dance, with information being used as weapons by various interested parties. So please take all information with a proverbial "grain of salt", and keep in mind that information provided by externals news sources are not necessarily reflective of the viewpoints of this website. Also see the Disclaimer/Legal section on this page.
Is the Chinese Communist Party Sustainable Without Democratization?
January 29, 2021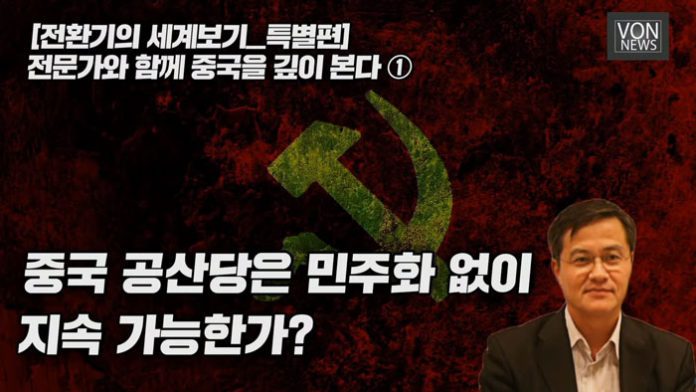 Who will win a bloodless war between the United States and China over democracy and human rights?
Editor's Note: Understanding the true nature of the Chinese Communist Party (CCP) has become more urgent than ever due to the global chaos caused by the Coronavirus that was originated from China. There are pessimistic suspicions that South Korea has already fallen victim to the CCP's hegemonic efforts. VON News conducted three special interviews to understand the CCP's ideology, reality, past and present, and future. The interviews were conducted on August 3, 10, and 18. We will post another series of article titled "Is there a future for Chinese socialist market economy?" in next month's edition. Kim Mi-young, the president of VON News, conducted the interviews with Dr. Yeon Sang-mo.
Kim: As the conflict between the United States and China are worsening, U.S. Secretary of State Mike Pompeo has recently been issuing very important statements. Not long ago, he raised a very serious issue and the Secretary said he will no longer overlook China. This appears to be a bloodless war—much more than an armed conflict and an economic war. Secretary Pompeo established the Commission on Unalienable Rights, which would work directly under him. This reaffirmed the concept of human rights established in 1776 during the American Revolutionary War and the concept declared by the United Nations General Assembly in 1948. This means that China cannot be an exception to the unalienable rights, and it appears that the United States is directly confronting the CCP with this issue. The United States is sending a clear message that China should respect its people's human rights in order to become a member of the international community. Do you think the CCP will be able to respond properly?
Yeon: To begin with, China will never respond the fundamental question posed by the United States. No, they simply cannot. The United States basically declared war against China. However, he said they will confront China with the value of 'democracy', not with physical measures or weapons. Moreover, it appears that the United States, after going through the COVID-19 crisis, has decided that it can no longer let China be as it is now. What is meaningful is that the United States differentiated the CCP from the Chinese people. People can see this through how the U.S. government calls Xi Jinping. Before they used the term "President", but now calls him "Chinese Communist Party General Secretary." This means that the U.S. government doesn't consider him the head of state anymore, and only sees him as the head of the CCP. This is sending a very clear message to the CCP.
This means that the U.S. government is aiming directly at the CCP, which does not follow the universal values of democracy and human rights that are promoted by the United States. The U.S. government considers the CCP's ideology and values to be an internal problem of China. However, it now appears that the U.S. government realized that the CCP will become a significant threat to the world if it is not challenged. Its perception changed significantly. I do not think that this was just because of the COVID-19 crisis. It was unexpected, but it was a trigger.
The United States once thought that China could accept democracy and transform through its economic development. It believed in an optimistic theory that democratic countries do not engage in war with one another. The United States thought that if they helped China economically, Beijing would transform naturally. However, 30 or 40 years later, this optimism has shattered.
China also made misjudgments. China was able to develop economically when the United States started to embrace them around 1978. However, during the 2008 financial crisis, many people started to think that not only the U.S. economy but also the U.S. itself could collapse. I think this was when China started to make more misjudgments. After receiving help from the United States for about 30 years, China began to think that it can now challenge the U.S. I think China believed that they could challenge the United States after hiding its strengths until it became a superpower. From the U.S. perspective, even though China wasn't exactly equal to their level, they thought it strange, and I think they've been watching what has been going on for about 10 years.
Deng Xiaoping Eventually Followed Mao Zedong's Dictatorship Model
Kim: There is historical evidence between East Asia and the United States. The U.S. government managed Japan in a similar way in the previous century. Japan attacked Pearl Harbor, as it thought the United States was not taking any action. This event brought all of Asia into chaos during the end of World War II. It resulted in a tragic victory after using atomic bombs for the first time in history. I think this is why the United States was optimistic about China.
Yeon: When looking at how the U.S. government and academic world positioned themselves in the past, they seem to have a strong desire to reflect their political philosophies or views of the world into the real world. After the Cold War, Francis Fukuyama, the author of "The End of History and the Last Man," argued that only liberal democracy and free-market capitalism will be left for the rest of human history. At this time, the ideology of Georg Wilhelm Friedrich Hegel and liberal ideas became very popular. People like Samuel Huntington, the author of "The Clash of Civilizations," also introduced very optimistic predictions. He predicted that even though the Cold War is over, war itself has not disappeared. He argued that the world will be divided into a Christian society and Islamic society and that they will clash with each other.
Huntington believed that China was on the side of Islam. I think his judgment was correct on that part. The United States, at that time, believed that it would have to prepare for a conflict with Islam, and did not think the conflict with China would go that far. That is why they were optimistic about China.
Some scholars differentiated countries by how globalized they are, and the key criteria were 'trade and investment'. They looked at which countries have adopted these concepts and judged whether they were on the U.S. side or not. China was very active when it came to trade, so it was considered to be on the side of the United States. I think this and many optimistic views overlapped to make the United States feel relaxed about China.
Kim: There is something hard to understand about China. China has a large population and land, but it has barely won any war or conflict against foreign countries, historically speaking. Recently, China lost a big war against Japan that lasted from 1894 to 1895. I think this is why the United States believed that China has never actually stood out in world history. However, I think the United States started to realize that China is a civilization that is more complicated than they originally thought. It appears that Western society discovered that leaders like Qin Shi Huang, known as the first emperor of a unified China, Mao Zedong, Deng Xiaoping, and Xi Jinping view the world in a very unique way. These people seem to imitate each other as well.
Yeon: Many people believe that Xi Jinping is imitating Mao Zedong quite a lot based on his latest actions. To simplify, Xi is focused on the original form of communism, centralizing power around one person, and undertaking international policies that boldly challenge superpowers.
Mao, who ruled China from 1948 to 1976, focused on these three factors. He was very ideological and showed how a one-person dictatorship can work. He even stood against the Soviet Union, the big brother of all communist societies, and said China will take an independent route. Deng Xiaoping, who ruled China from 1976 to 1997, followed Mao's policies. One difference was that Mao completely ruined China by pursuing his passion for the Great Unity, Chinese utopian vision of the world that lasted for thousands of years. Deng, on the other hand, had pragmatism and seemed to criticize Mao. However, the goal of constructing a socialist country was the same for both of them.
This was misinterpreted by the United States and the liberal society. Deng's pragmatism did not mean that China will adopt the American version of democracy. So Chinese history was only differentiated by who the leader was at the time, but realistically, we can't completely differentiate the two leaders. The prime example would be how Mao pushed ahead with the Great Leap Forward campaign from 1958 to 1962, and it was reported that at least 30 million people died of hunger during that time. I am not sure whether Mao felt a little bad about it, but he stepped back for a short period of time. That was when Deng and other pragmatists gained power. China opened its economy up until 2012, which was when Hu Jintao was leading the country, but it resulted in a significant gap in people's income.
People's rage exploded and Hu felt the threat that socialism could collapse. That was when Hu introduced the slogan of the "Harmonious Society." He argued that economy and pragmatism are all good things, but that equality is also important. However, the true nature behind the concept was repeating the ideology of Great Unity and Mao Zedong's ideological passion.
Xi Jinping's 'Strong China' Obsessed with Past Glory
Kim: Then do you think Xi Jinping is no different from past leaders? I think that the so-called Xi Generation has a lot of homework to do that was left unsolved by Mao and Deng. The two leaders didn't try to solve the homework of liberty, human rights, and democratization, which are fundamental problems of the CCP. They have become ticking time bombs that are now in Xi Jinping's hands.
Yeon: People could differentiate generations of Mao and Deng by the ideology and pragmatism. However, it is also that the two were harmonious at the same time. Experts in China expected that Xi would practice a flexible and humble foreign policy by following the pragmatism established by Deng. However, a year or two after Xi gained power, he took stances that were strong and very ideological, like those of Mao.
Deng introduced certain ideas of capitalism in China for over 40 years. It resulted in corruption, an income gap and chaos in the social order. What Deng ultimately wanted was also a communist dictatorship, or one person ruling a totalitarian system. Many argue that Deng was a great pragmatist. The economy and social issues were mixed with each other in a complicated way, which he ignored and did not reveal his vision to reform politics.
In 1989, when the Cold War was coming to an end, the Tiananmen Square incident occurred. The CCP tried to hide the fundamental nature of the crisis and tried to solve the complaints made by college students by physically persecuting them. People called for a collective leadership system. Many misinterpreted this as providing guidelines for Hu Jintao to rule the country with the idea of communism. This was the same case with Xi Jinping. I think Xi has the clear goal of making a 'Strong China'. However, I think he is trying to make a strong country that is obsessed with past generations' glory. He does not have any specific vision or procedures on how to make such country. He is only focusing on his own idealistic goal.
The U.S.-China Difference is the Concept of Good and Evil
Kim: It was reported that educational institutions, which the CCP is deeply involved with, are pushing ahead with a certain campaign. If you look at the content, they mean to restore the great China. They specifically state that the concept of neoliberalism, nihilism about communism and many others should not be accepted. This simply shows that they are trying to make great China without adopting western liberal democratic system, which promotes universal values.
Yeon: China has a huge population and land area. It was invaded many times and went through multiple internal conflicts in history. The reason why China was able to last is its patience and power to absorb many ideas. I think it is why they think they can regain their glory if they hold on for just a bit more. Many Chinese say that "time is on the Chinese side," and this reflects their belief. They think 30 percent of what they have done is wrong but is confident in the remaining 70 percent that it is good. Philosophically speaking, China wants a relative victory, instead of a total victory, like they would while playing a game of Go. To meet this ambitious goal, they would create a harmonious environment in which the final result would be 7 to 3. This allows an awkward harmony to occur. In a deeper sense, there is no concept of differentiating between good and evil.
However, the United States and Western civilizations, which base their worldview on the concept of Christianity, believe there's no middle ground and that there is a clear good and evil. This is why the CCP cannot compromise with Western democracy. So, if the relationship between the United States and China can be maintained without a war, even though if China won't adopt democracy, they should not challenge the U.S. But even if China doesn't challenge the American-led global order, I think it is clear that the United States will not overlook China stealing economic benefits through illegal ways.
But above all, there is a clear difference in the ideology and political system that the United States and China can never ignore. The current conflict between the two is caused by the Chinese decision to challenge the United States and it also creates fear that the power that the United States hold might shift toward China.
China used various rhetoric to say that it will cooperate with the United States, but the reality is that the complete opposite has happened. The U.S. government announced its "U.S. Strategic Approach to the People's Republic of China" in May last year and it clearly stated that it will not fall for Chinese rhetoric emphasizing a harmonious relationship. It said it will take actions to protect fundamental and physical benefits of the country.
Kim: Does that mean that China will have to admit that it has no choice but to implement a very different political system from the current one?
Yeon: Like I've said all along, China cannot adopt the Western democratic system as long as the CCP holds power. Even if it is adopted, this would not make China's political systems into two separate systems, it would mean the collapse of the CCP. Adopting a new political system takes a long period of time. Above all else, the CCP has to dissolve. Ultimately, the conflict between the United States and China is a fight to decide the existence of the CCP.
Dr. Yeon Sang-mo
Former Consul General of the Republic of Korea in Niigata, Japan