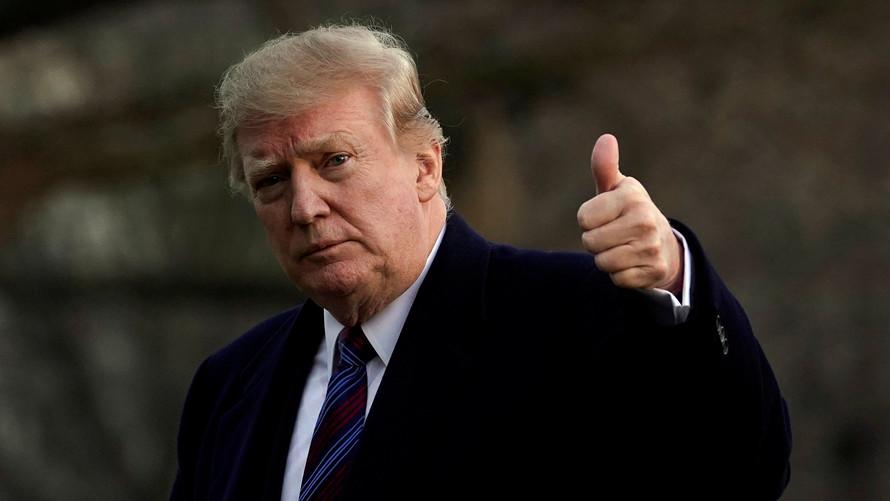 We have entered a high caution zone that should play out over the next three months. Global trade conditions have weakened over the past two years while the USA economy has boomed through the simple restoration of business confidence.
What i do want to note first is that massive structural changes are underway that hugely benefit the USA both internally and externally. We do have a winning exit.
What is now boiling to a head is our real time confrontation with China. The tariffs are been jumped up and will climb further. Trump wants China to panic and there is no benefit from dragging this operation out. In the meantime he has ordered US corporations to transit out of CHINA ASAP. This is a disaster for the Chinese as core industries will move into SE Asia and India in particular who is rapidly playing catch - up. The confusion alone will knock a couple thousand points of the Dow Jones.
This will shake the Chinese. What is coming though will be a 72 hour ultimatum to the Chinese to remove assets from the South China Sea and its reefs. Such a shock will knock the DJ down by around 8,000 points. This may start with a first round through the UN to disclose Chinese military chicanery. Yet instant removal will be on the table and may well be done first.
Three more months will see internal Chinese economics become dire. That would the time to confront over the South China Sea.
What is now in play is no less than the future of the CCP. If massive street demonstrations break out all over China comparable to those in Hong Kong, then action on the South China Sea will be held off.
With that much in play you also would be nervous even as part of a plan.
This Is Why Trump Is Nervous

by Tyler Durden

Thu, 08/22/2019 - 09:35

https://www.zerohedge.com/news/2019-08-22/40-trump-voters-would-least-partially-blame-him-recession

While President Trump continues to tout the strength of the US economy - and take credit for it, he is no doubt keenly aware that a recession before the 2020 election would put a dent in his chances for reelection.


To that end, a new poll by Morning Consult found that 42% of Trump voters would hold him at least partially responsible for an economic downturn, while 7% say it would be all his fault. Meanwhile, the poll revealed that Trump has a 48% approval rating on the economy.

Perhaps that's why he's continued to push for rate cuts and tax cuts; an attempt to avoid the economic chaos which liberal HBO host Bill Maher is praying for in the hopes of ushering in a Democratic president in the next election.


Trump Calls for Fed Rate Cut, Says He's Not Ready to Make a Deal With China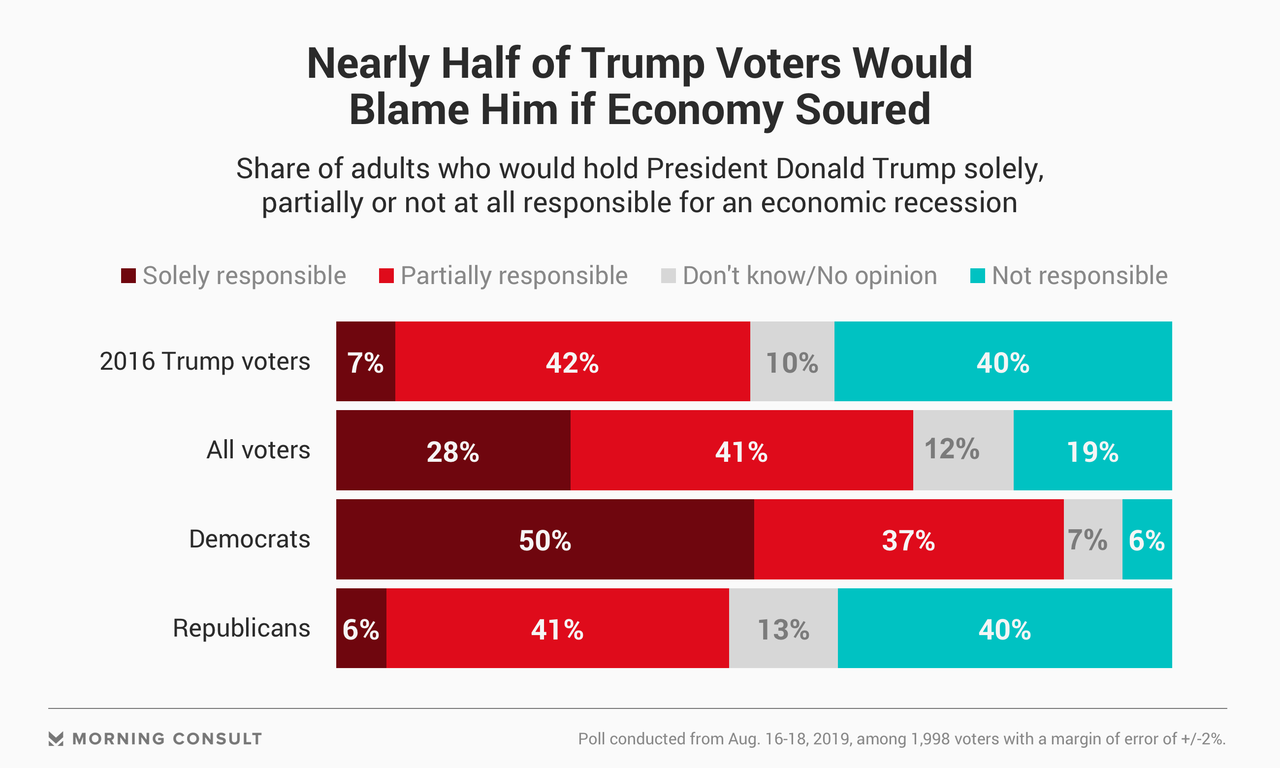 Still, Trump appears confident that the wheels won't fall off the economy anytime soon.

"I don't think we're having a recession," he said on Sunday. "We're doing tremendously well."

That said, Trump also floated an idea during Oval Office comments this week that he may temporarily cut payroll taxes to temporarily boost the economy, while also slamming the Federal Reserve for abdicating its duties by not approving a large interest rate cut.

"So Germany is paying Zero interest and is actually being paid to borrow money, while the U.S., a far stronger and more important credit, is paying interest and just stopped (I hope!) Quantitative Tightening," he tweeted on Wednesday. Meanwhile, as Morning Consult notes, "Data is starting to pile up that an economic downturn could be coming sooner rather than later. Economists surveyed by the National Association for Business Economics expect a recession in 2020 or 2021.