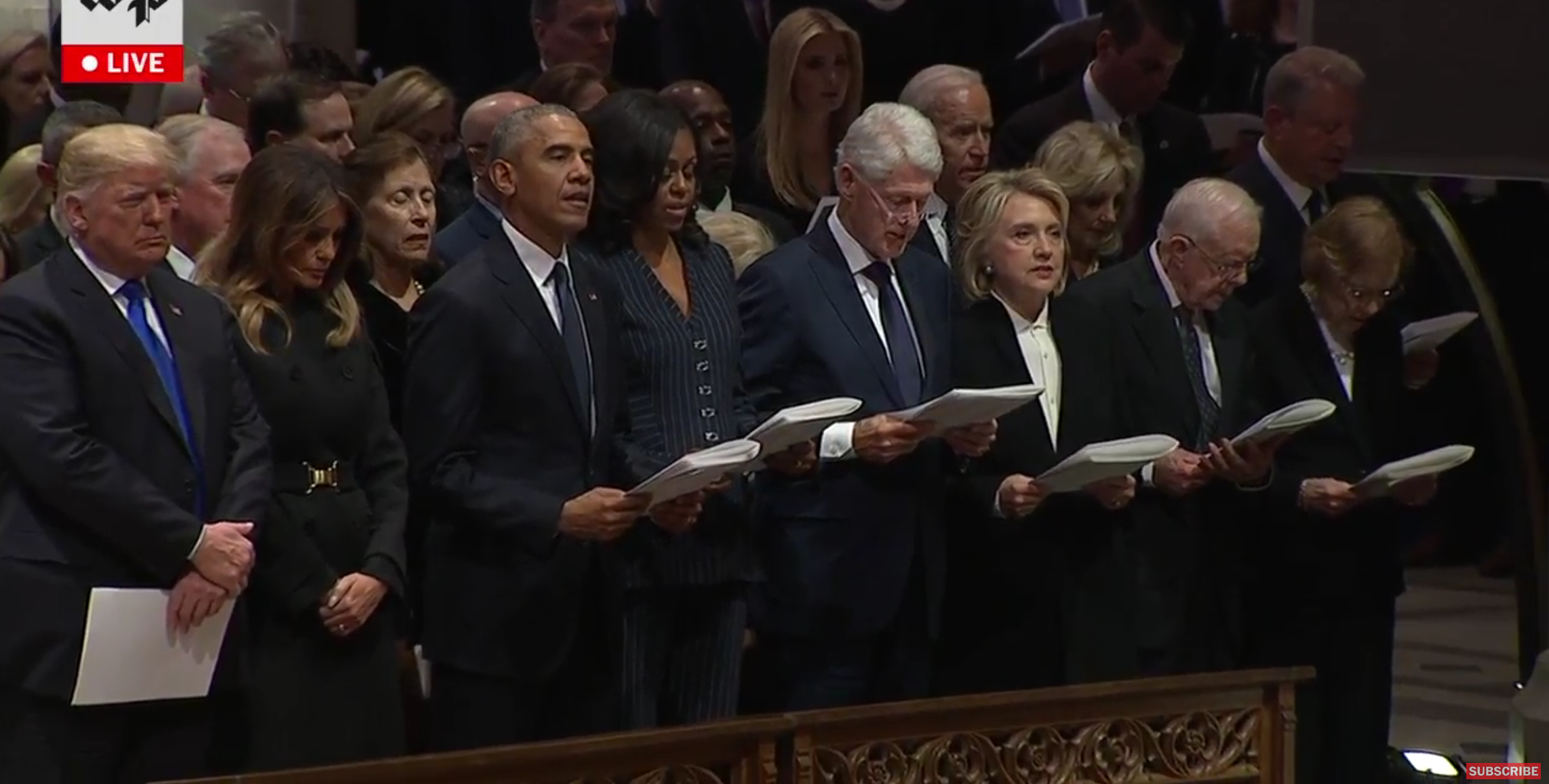 Trump has also commented on 10,000 arrests which will capture all the leads leaving perhaps many thousands to face normal arrest and process.
I now expect the MSM to buckle as they are already showing the signs. humility will be the new order of the day.
Straws in the Wind:
Leaving for Florida last week, Melania wrapped her arm around Trump. The media caught it. Besides she looks like she is now enjoying all this as well. It also strongly suggests that we have won.
Clinton failed to apparently shake hands at the funeral. Rather icy in fact. They all know what is coming.
Trump did not partake in the service and remained an observer. That is appropriate considering what we believe we know regarding HW.
Flynn gets no jail time. I still cannot dismiss the possibility that Mueller is playing us all as bait to flush out the Clinton Cabal. This certainly has led to the full exposure of their activities and none of it has been allowed to go away.
I mention these because it conforms to the narrative we have been working out.
All the opposing narratives have now been fully exhausted. Millions also understand the actual situation as well.