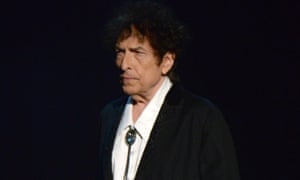 It is remarkably symbolic that he chose to release this now. Understand that the whole system of the DEEP STATE put in place and secured with the assasination of JFK is presently been rolled up behind the curtains of this global pandemic. Or not of course.
I also tagged in an update of the Qanon feed here as well. Mostly reminders of past drops.
Much is clearly afoot and the silence may yet need to become deeper. Or not of course. we have heard rumors of bank shuttings and internet shutting and blackouts but all that is liklely misinformation.
Bob Dylan releases first original song in eight years, 17-minute track about JFK
Singer says Murder Most Foul, 'recorded a while back', is a gift to fans for their support and loyalty over the years
Ben Beaumont-Thomas
@ben_bt
Fri 27 Mar 2020 08.28 GMTLast modified on Fri 27 Mar 2020 17.36 GMT
Bob Dylan has released his first original music in eight years, a 17-minute long song about the JFK assassination.
Bob Dylan: Murder Most Foul review – a dark, dense ballad for the end times4 out of 5 stars.
A ballad set to piano, strings and light drums, Murder Most Foul retells the 1963 killing in stark terms, imagining Kennedy "being led to the slaughter like a sacrificial lamb … they blew off his head while he was still in the car / shot down like a dog in broad daylight." He paints an epic portrait of an America in decline ever since, but offered salvation of a sort in pop music: the Beatles, Woodstock festival, Charlie Parker, the Eagles and Stevie Nicks are all referenced in its lyrics.
Dylan made subtle reference to the coronavirus crisis as he launched the song on Twitter. "Greetings to my fans and followers with gratitude for all your support and loyalty across the years," he said. "This is an unreleased song we recorded a while back that you might find interesting. Stay safe, stay observant and may God be with you."
Dylan's recent albums have featured cover versions of American pop standards. The most recent was triple album Triplicate in 2017. His last album of original songs was Tempest in 2012.