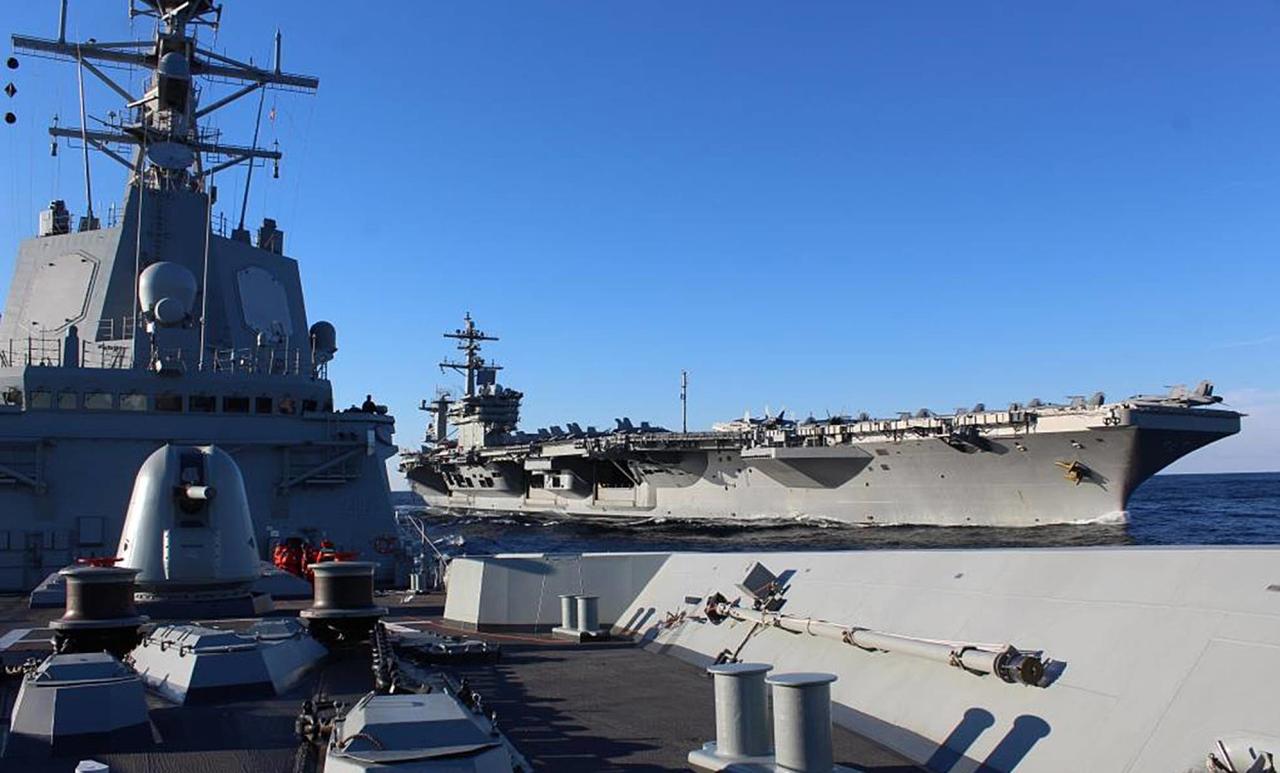 With the war drums been sounded it is obvious that countries must pay attention and a simple withdrawal of services will change nothing, but put you in position to act instead of react.
We know also that all this drumming is just that and so far on the same plane as all the noise presented over the past two years.
Iran is being hurt by Sanctions once again just as China is been hurt by tariffs. That pressure takes time. In the meantime, assets are in place to exploit opportunity.
.
Spanish Frigate Peels Off From US Carrier Group Over Iran Conflict Fears
by Tyler Durden
Wed, 05/15/2019 - 02:45
https://www.zerohedge.com/news/2019-05-14/spanish-frigate-peels-us-carrier-group-over-iran-conflict-fears
With things fast heating up in the Persian Gulf, including a recent US military build-up and the hasty blaming of Iran for a mysterious "sabotage" attack on oil tankers near the Strait of Hormuz, will international powers begin drawing a line in the sand? Famously, France condemned Bush's rush to war in 2003, and along with Germany refused to send military support to the coalition invasion.
And now Spain has ordered its military frigate, the Méndez Núñez, which has 215 sailors on board, out of a US coalition naval group en route to the Persian Gulf, citing "it will not enter into any other type of mission" in the Persian Gulf region, according to the Spanish Minister of Defense.
Minister of Defense Margarita Robles ordered the "temporary measure of withdrawal of the frigate Méndez Núñez (F-104) from the combat group of the aircraft carrier Abraham Lincoln while it is in the Middle East," sources from her office told the digital edition of El País.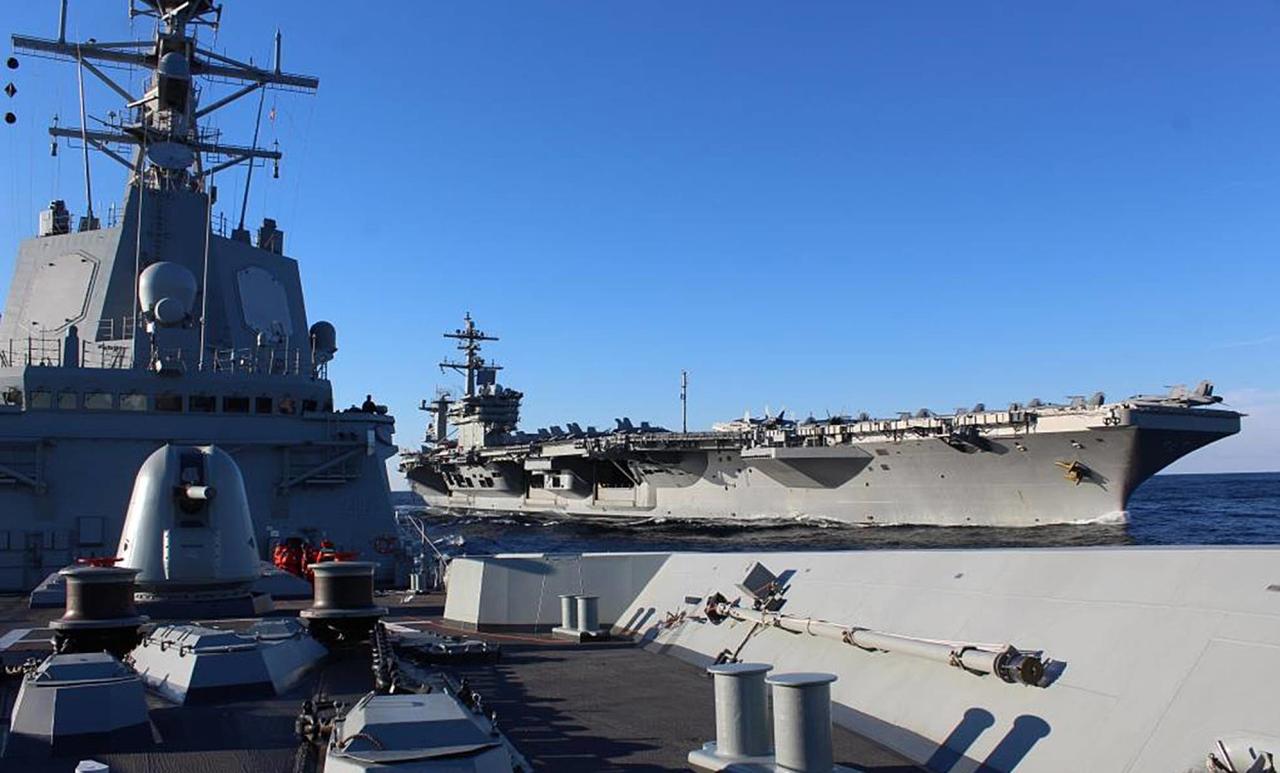 Spanish frigate 'Méndez Núñez' (front) and 'USS Abraham Lincoln, via El Pais/Spanish Navy
"The frigate is on a mission of circumnavigation and will not enter into any other type of mission," sources revealed, cited by the El Mundo news website.
The statements came in the context of the USS Abraham Lincoln strike group deployment to the area, along with a B-52 bomber group monitoring the air from Qatar, and new Patriot missile batteries. Washington and Tehran have recently exchanged threats of direct conflict while jostling to assert control over the vital Strait of Hormuz narrow oil shipping passage, which has further left global oil markets on edge and rattled.
Interestingly the decision to remove the frigate was made in Brussels during a meeting of European Union defense ministers on Monday, which could suggest other European powers may start divesting their military assets from US support roles in the Middle East.
"The United States government has embarked on a mission that wasn't scheduled when the agreement was signed," Robles told reporters during her trip to Brussels. The move could trigger a diplomatic crisis with the US given the White House is likely to see Spain as backing out of its commitments.
According to El Pais:
Spain wants to avoid being involuntarily dragged into any kind of conflict with Iran amid rising tensions between Washington and Tehran. The fleet has already crossed the Bab-el-Mandeb Strait, which joins the Red Sea and the Indian Ocean, and is headed to the Strait of Hormuz where it will enter the Persian Gulf. It will be doing so, however, without the Spanish vessel.
The defense minister further insisted that Spain is a "serious and reliable partner," however, noted it is only bound by EU and NATO commitments.
The question remains, should the White House begin beefing up troop presence posturing against Iran - and with plans for this already under review - could more US allies decide to pull their ships and embedded forces from US coalition operations?