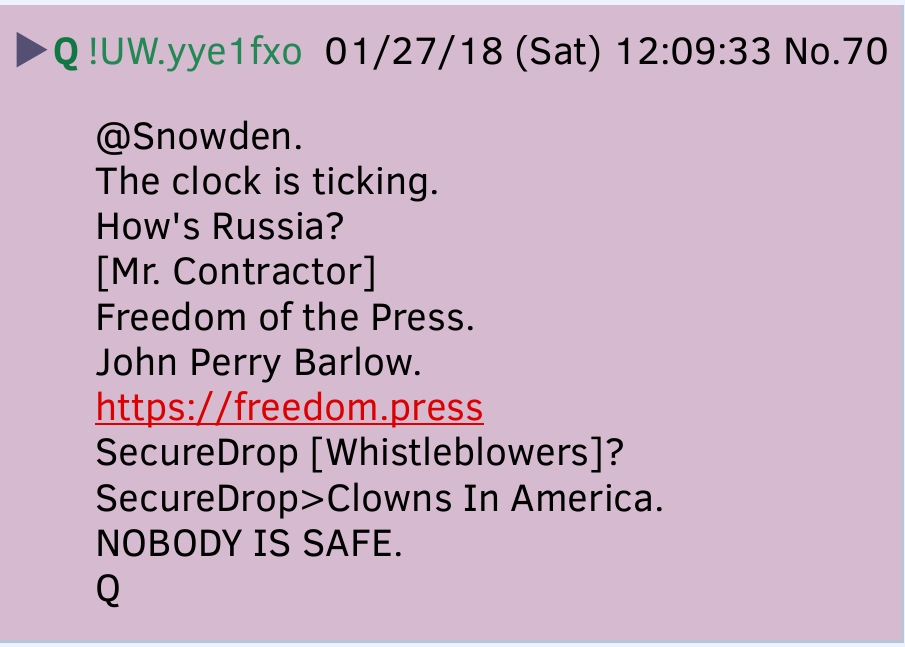 Was John Brennan a KGB asset? If not, he might as well have been one. Essentially it now comes out that all the access codes and the actual NSA computer code was delivered directly to Russia. This is a massive breach from which the CIA was excluded somehow.
We now have a heads up that indictments will now be unsealed and that means the rubber hits the road. This should mean a blizzard of news releases from March 15 through March 19. This dump has given us a heads up on the charges that Snowden faces and by inference John Brennan.
There will be no mercy from the American People.