It is all about the Permian Basin and the advent of fracking. This basin actually now has the potential to surpass Saudi Arabia and is the reason that the USA is now the leading producer and is self sufficient. We also have thousands of uncompleted wells in the bank as well so we are good for quite some time.
Throw in the eventual advent of ample heavy oil from Canada to displace falling Venezuelan production and we even have an integrated system that will be immune to disruption for all the refineries.
Whatever vulnerabilities exist, North America will remain least affected for a long time..
. .

US Crude Production Keeps Hitting New Records and Texas is Over 5 Million Barrels Per Day
Brian Wang | June 26, 2019 https://www.nextbigfuture.com/2019/06/us-crude-production-keeps-hitting-new-records-and-texas-is-over-5-million-barrels-per-day.htmlU.S. crude oil production reached a new all-time daily average high of 12.2 million barrels per day (MMbpd) in May. In May, Texas crude oil output was over 5 MMbpd for the first time.Texas is only behind Russia, Saudi Arabia and the USA in crude oil output.U.S. crude production would hit 13.4 MMbpd by December, 2019. US Oil Production Hits New All Time High by Andreas ExarheasTuesday, June 25, 2019https://www.rigzone.com/news/us_oil_production_hits_new_all_time_high-25-jun-2019-159151-article/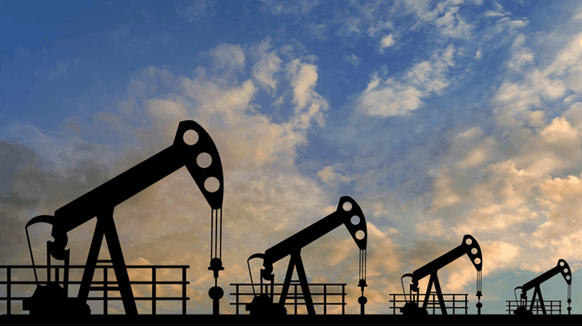 U.S. crude oil production reached a new all time high of 12.2 million barrels per day in May.U.S. crude oil production reached a new all time high of 12.2 million barrels per day (MMbpd) in May.That's according to the American Petroleum Institute's (API) latest monthly statistical report, which revealed that Texas crude oil output exceeded 5 MMbpd last month for the first time."These milestones were achieved despite less drilling activity, which is testament to productivity but also pipeline infrastructure expansions that helped enable drilled but uncompleted wells to come to market," the API report stated.Last month also saw record U.S. petroleum exports at 8.1 MMbpd and a U.S. crude oil inventory increase of 10.5 percent over May 2018, the report revealed.In its second quarter industry outlook report, released on the same day as the latest monthly statistical report, the API said the United States is poised for a continuation of record oil production. This report also highlighted that while U.S. crude oil export capacity has been "sufficient", some capacity estimates suggest "some urgency to plan forward"."The historic milestones in U.S. oil production this quarter underscore the necessity of pipeline infrastructure to continued U.S. energy leadership," API Chief Economist Dean Foreman said in an organization statement."With the surge expected to continue, our focus must now shift toward ensuring the necessary infrastructure and logistics are in place to support growth in providing energy to consumers, as well as exports," he added."If current predictions by the U.S. Energy Information Administration and others prove correct, the U.S. will likely push up against the lower bound of existing crude oil export capacity by the end of this year, which creates urgency around building new infrastructure to ensure we don't miss out on this rare opportunity," Foreman continued.Earlier this month, Rystad Energy forecasted that U.S. crude output would hit 13.4 MMbpd by December and average 12.5 MMbpd in May.The API describes itself as the only national trade association representing all facets of the natural gas and oil industry. The API has more than 600 members, including large integrated companies, exploration and production, refining, marketing, pipeline, marine businesses and service and supply firms.