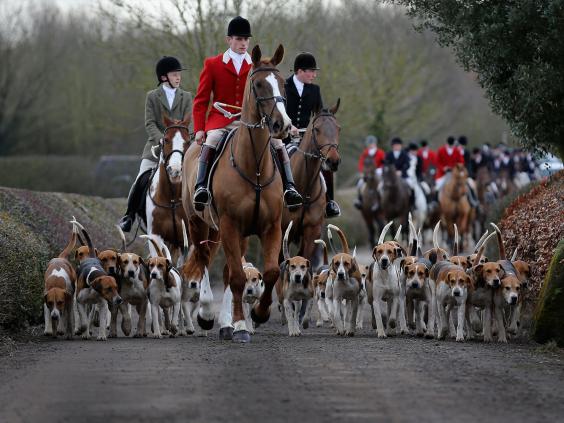 I have to say that i am no fan of blood sports, but do wish to see the traditions sustained in some form or the other without incurring the death of the animal. Perhaps it can be done.
I do think that bullfighting can be replaced with the Minoan sport of Bull jumping as an example. And we do have successful bull riding and the like in Cowboy country. Recall that this is all bloody dangerous and problematic for that at least.
The fox hunt however is barely a sport but a social event on horse back in which a crowd rides cross country in pursuit of a phantom fox. Obviously the fix is to produce a fake fox along an ordered hunt path allowing the whole thing to be pulled off without tearing through the grain fields. We can do it with grey hounds and we can surely do it today with foxes.
This will also make it far safer for less skilled riders. It could make a great circuit around a golf course. or even between two golf courses. There at least you have skilled grounds keepers who can design path traps to make it all interesting for the skilled. In fact such pathways can have novice, intermediate and professional lanes or their equivalent as is done on golf courses anyway.
.
Theresa May announces she wants to bring back fox hunting
'Personally I have always been in favour of fox hunting'

Samuel Osborne

Tuesday 9 May 2017 19:52 BST The Conservatives will renew a pledge to hold a free vote on overturning 2004 ban on the blood sport, Ms May said.During a visit to a factory in Leeds, the Prime Minister said: "This is a situation on which individuals will have one view or the other, either pro or against."As it happens, personally I have always been in favour of fox hunting, and we maintain our commitment, we have had a commitment previously as a Conservative Party, to allow a free vote."It would allow Parliament the opportunity to take the decision on this."David Cameron had promised to put the divisive issue to Parliament but did not go ahead with the plan due to a lack of support.It comes after revelations of a plot by pro-fox hunting campaigners to use a predicted Tory landslide at the general election to repeal the ban.Tory Lord Mancroft, chairman of the Council of Hunting Associations, said a sizeable majority for Ms May could usher in a new era for fox hunting and a vote on the issue could be scheduled for as early as this year. Polls suggest fox hunting remains deeply unpopular, with 84 per cent of the public saying the blood sport should not be made legal again.However, campaigners claim illegal fox hunting continues.A Conservative Party vice-chairman warned against re-opening the debate.Anti-hunt campaigners claim illegal hunting of foxes has continued, including at large organised Boxing Day hunts (Getty)Sir Roger Gale, a patron of Conservatives Against Fox Hunting, said MPs in the next parliament will have "more than enough to occupy" their time without considering "yesterday's argument" of repealing the Hunting Act.He added he "cannot see many Conservative votes" for fox hunting in marginal seats the party is targeting at the General Election, while most of the newer MPs could turn out to be anti-hunting.Footage shows hunting dogs tear apart fox during alleged huntThe law, introduced by Labour in 2004, bans the use of dogs to hunt foxes and other wild mammals in England and Wales.Sir Roger, seeking re-election in North Thanet, said he would oppose any attempt to repeal the Hunting Act should a free vote take place in the next parliament.He added he understood there were around 30 to 50 anti-hunt Tories in the last parliament, with the potential for the 2017 intake to have similar views.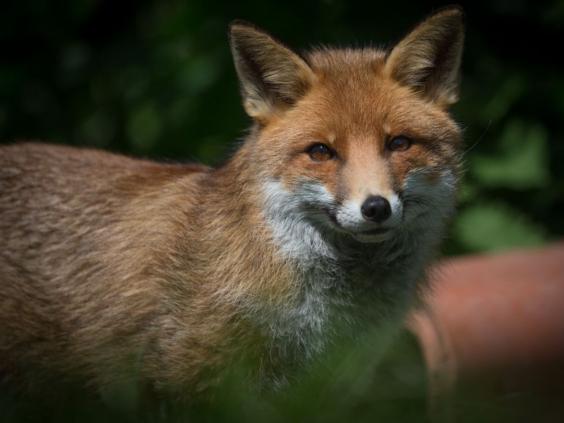 One poll has revealed that eight out of ten Britons are against the fox hunting ban being lifted (Getty)He told the Press Association: "I cannot see many Conservative votes for fox hunting in marginal seats we are hoping to win."Sir Roger said he believed a "huge amount of parliamentary time and effort" has been spent on the issue, with the existing law "probably as good as we can get" given the difficulty in satisfying everyone."We have more than enough to occupy parliamentary time with Brexit and all that follows."In my view, it'd be folly to waste further time on the issue."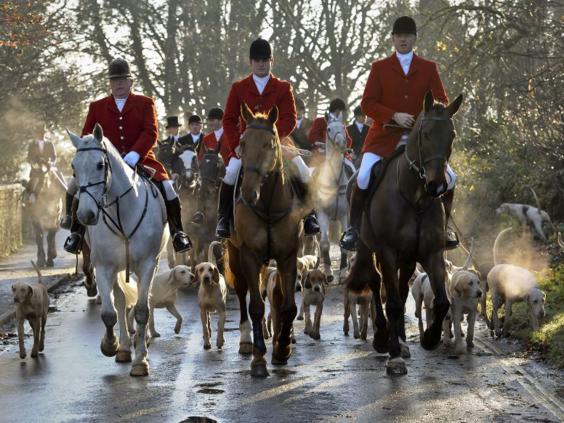 Avon Vale hunt making its way to the village of Laycock, Wiltshire (PA)Countryside Alliance chief executive Tim Bonner labelled the Hunting Act "failed", adding: "We will wait to see what is contained in the manifesto, but every party would agree with the premise that if you don't like a law, campaign against it and take your views to the ballot box."The case for hunting, and the case against the Hunting Act, remains strong, and we will continue to make the case to politicians of all parties."Additional reporting by agencies