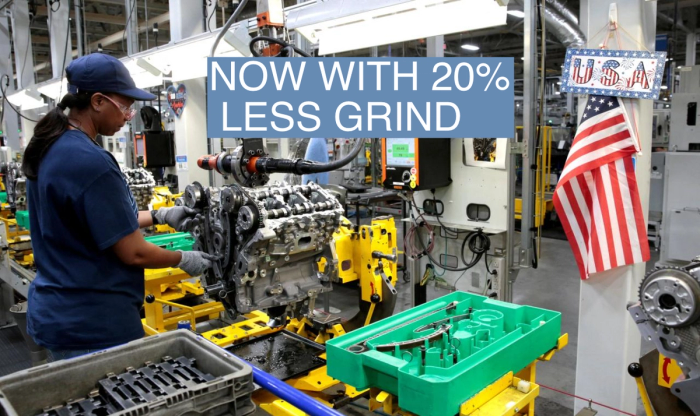 It has certainly become timely to discuss a sensible work week regulation system. It really needs to be about optimizing outputs. We have in each week exactly 168 hours or 42 four hour shifts. Not a bad way to look at it. I also think that the four hour shift should be the prime unit. I have already posted that our so called minimum wage needs to be set around a guaranteed four hour base shift that pays base costs.
Clearly we still have with this either five days of two four hour shifts or alternately four days of two four hour shifts and perhaps thgree days of three four hour shifts. Plenty of flexibility and overtime can be in two hour addons.
The key goal should be four days on and three days off to fully recharge. To this end we can have two three shift days in there.
The big payoff is that four on will fully drain your energy while three off will also fully recharge your energy. Also a mandatory break period allows mind resting between shifts if planned peroperly. This can be really important for all mind work because hte brain actually needs a short term recharge. And no alcohol in particular unless you want to wreak yourself.
This is driven first by our biology and do understand any rules fighting it will smiply be gamed. We have long since understood that letting workers run at their own pace is best and letting them keep up with each other while rewarding group performance alone.
The bill that would give Americans a four-day workweek
https://www.semafor.com/article/03/01/2023/the-bill-that-would-give-americans-a-four-day-workweek
Rep. Mark Takano, D-Calif., is reintroducing a bill to put Americans on a four-day work week, capitalizing on a spate of recent news about the concept.
The bill would adjust the Fair Labor Standards Act to shrink the standard 40-hour workweek in the US to only 32 hours. Employers would then be required to pay overtime to employees whose work exceeds 32 hours per week.
"We have before us the opportunity to make common sense changes to work standards passed down from a different era," Takano said in a press release shared with Semafor ahead of the rollout.
The California Democrat argues the bill would "improve the quality of life of workers, meeting the demand for a more truncated workweek that allows room to live, play, and enjoy life more fully outside of work."
Labor groups, including the American Federation of Labor and Congress of Industrial Organizations, Service Employees International Union, and the United Food and Commercial Workers Union, are backing the bill. It also has some influential backers on the left: Rep. Pramila Jayapal, chair of the Congressional Progressive Caucus, is a co-sponsor and the broader CPC has also endorsed it as well.
The idea of a four-day workweek is enjoying a resurgence of interest in Congress and at the state level lately. Maryland lawmakers put forward a bill last month to encourage businesses to establish pilot programs of their own with a tax credit.
The notion got a huge boost last month thanks to the publication of results from the largest experimental study ever conducted on the subject. Of the 2900 British workers who participated, 73% reported being happier with their lives, and 71% reported a sharp drop in burnout. The positive results prompted 91% of companies in the experiment to say they'll keep the four-day week even after the trial's conclusion.
The idea also has another powerful backer in Congress: Sen. Bernie Sanders, I-Vt, who initially toyed with it during his 2020 presidential campaign. "With exploding technology and increased worker productivity, it's time to move toward a four-day workweek with no loss of pay," he tweeted last week.

ROOM FOR DISAGREEMENT
Some employers have pushed back on the idea, arguing that a shorter workweek would end up jamming workers more than they anticipate.
"The negative side of a four-day workweek is that employers will demand more dedication during the four days," Russell Reeder, CEO of data protection company Infrascale, wrote in Forbes. "Trying to force the out-of-date, nine-to-five workday into a four-day model will have negative repercussions, creating more stress and less time to take care of life as it happens."