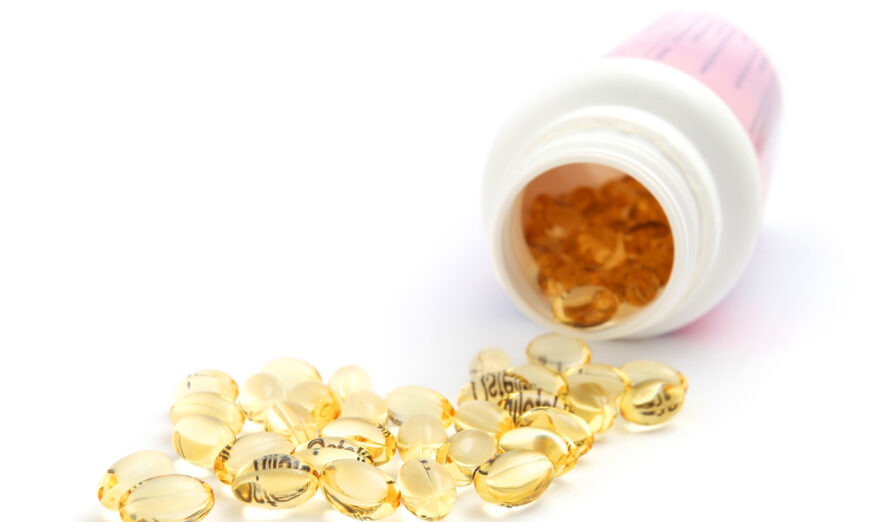 The take home is that taking 2000 to 4000 mg per day is plenty safe enough. What i do not know is just what the real upper limit happens to be. However, unless you work outdoors you likely need to supplement.
I do think that we need to correctly monitor our blood serum levels though if we go over 10,000 mg per day. I also do not think that this claim story regarding astma will stand up either. Again we need close monitoring to get a handle on it.
If you do not get enough daily exposure though do supplement. Back in day we consumed a daily dose of cod liver oil. And everyone did this in winter. So this is something that is hardly new.
High Dose Vitamin D May Treat Incurable Diseases: Experts
The sunshine hormone reveals surprising effects on several disease at doses far beyond official guidelines
Mar 3 2023
Supplements such as vitamins D and E are essential to skin health, especially if fish or other suggested foods aren't readily available. (Kelvin Wong/Shutterstock)
Vitamin D supplements are currently recommended at a dose of 600 international units (IU) per day by the National Institutes of Health (NIH), alongside a warning about potential toxicities if people take more.
But for some people, supplementing with what would be seen as a very high dose of vitamin D every day may reap health benefits rather than toxicities, experts suggest.
In 2019, board-certified internist Dr. Patrick McCullough published a report on the experiences of three patients who were taking high doses of 20,000 to 60,000 IUs of vitamin D daily for many years, all three of whom have since seen significant health improvements.
One patient started supplementing with vitamin D3 eight years before the publication of the report and saw his asthma attacks decline from five or six severe exacerbations per year to only one serious exacerbation from 2011 to 2019.
He initially started at 10,000 IUs per day, and by the time of publication, he had stopped most of his asthma medication and was taking 30,000 IUs daily.
Another patient's ulcerated hand lesion, which was presumed to be a form of skin cancer, shrank after taking high doses.
One patient had extensive psoriasis plaques across his scalp, forehead, and ears, as well as smaller plaques on his chest, abdomen, elbows, and thighs. He was given 50,000 IUs of vitamin D2 and soon saw a dramatic improvement in his psoriasis. His skin cleared after a few months of treatment and he was able to stop using steroid creams and medicated shampoos.
While the clinical improvements are impressive, the dosages these patients received—which would be considered potentially toxic—are particularly astounding.
Adequate Versus Optimal Dose
The reference suggests a daily intake of 600 IU to reach a serum level of 20 nanograms/milliliter (ng/ml) vitamin D in the blood—an adequate amount. It set an upper tolerable limit of 4,000 IUs per day; therefore, any dosage higher than that would be considered a high dose.
Yet some experts believe that the current recommendations are not sufficient for optimal health.
McCullough argued that "the current doses recommended by the IOM are sub-physiologic," meaning that they are below the natural needs of the body. Instead, McCullough proposed that 10,000 IUs a day would be the adequate physiologic dose.
His arguments have been echoed by other health care professionals.
Prior to the IOM's recommendations, experts from the Council for Responsible Nutrition suggested increasing the maximum daily limit be set to 10,000 IUs a day, after finding no toxicities in vitamin D clinical trials where a person was given 10,000 IUs or even higher dosages.
The disparities in the dosage limits are caused by the different considerations in the potential health benefits of vitamin D.
The IOM's lower dosage recommendations were based mainly on the role of vitamin D in promoting bone health by enhancing calcium absorption. However, the Endocrine Society and other experts argue that vitamin D may also play important roles in other systems and organs, suggesting that the dosage be adjusted accordingly.