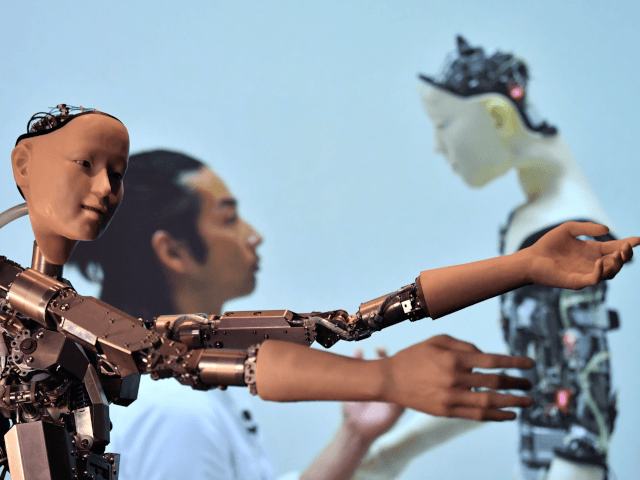 All data, all the time informs and sometimes something falls out that advances our true pool of knowledge. this blog is about throwing it up on the wall.
8,000,000,000 people not talking and sharing knowledge is absurd.
And AI will never remember the future. We are there to see those choices.
Japan: AI Systems Can Use Any Data, from Any Source – Even Illegal Ones
ALLUM BOKHARI
1 Jun 202389
2:23
https://www.breitbart.com/economy/2023/06/01/japan-ai-systems-can-use-any-data-from-any-source-even-illegal-ones/
While other countries are mulling where to put the brakes on AI development, Japan is going full steam ahead, with the government recently announcing that no data will be off-limits for AI.
In a recent meeting, Keiko Nagaoka, Japanese Minister of Education, Culture, Sports, Science, and Technology, confirmed that no law, including copyright law, will prevent AIs from accessing data in the country.
AIs will be allowed to use data for training, "regardless of whether it is for non-profit or commercial purposes, whether it is an act other than reproduction, or whether it is content obtained from illegal sites or otherwise," said Nagaoka.
The decision is a blow to copyright holders who argue that AI using their intellectual property to produce new content undermines the very concept of copyright. The issue has already emerged in the west — an AI-generated song using the voice of Drake and The Weeknd went viral on streaming services in April, before being swiftly removed.
In the west, much of the discourse around AI is focused on potential harms. AI leaders recently warning governments that development of the technology carries with it a "risk of extinction," while news companies worry about deepfakes and "misinformation."
There will be no such restrictions in Japan, if the government sticks to the policy laid out by Nagaoka.
Japan has long been highly invested in the development of AI and automation. With a rapidly aging population and sluggish birth rates, Japan sees automation as a potential solution to its lack of young workers — a solution that will allow the country to avoid relying on mass immigration to plug the gap.