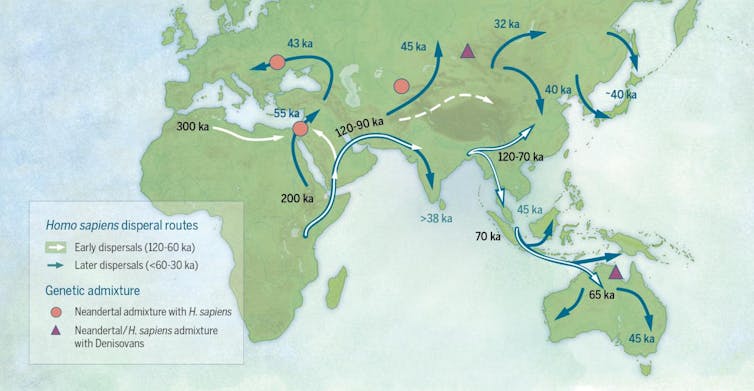 It took a long time to see the obvious but then most of our homeland is under water. This area is the best likely environment for the emergence of our human characteristics. And not Africa at all. Key is a benign sea shore that is unending. It is a perfect place to generate large communities and the necessary brain wiring to handle it. A large natural community would have around 150 individuals. This is way larger than your hunting band or pack.
That was the key process prompting large brains.
The Sahul which includes New Guinea and the Carpentian Sea and Northern Australia was the last remaing environmemt retaining dinosaur era fauna, remnants of which still remain. Most of the Indonesian platform and theSouth China Sea was also above water. It too was continental in scale. All this was tropical rainforest and rich coastal reefs. It wasthose coastal reefs that supported the rise of stable communities.
World's scientists turn to Asia and Australia to rewrite human history
December 7, 2017 2.21pm EST
https://theconversation.com/worlds-scientists-turn-to-asia-and-australia-to-rewrite-human-history-88697