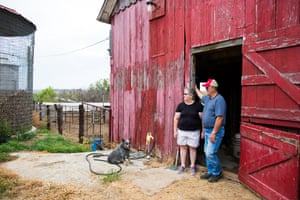 Everyone is looking at the surficial and missing the real problem. Modern farming is completely built around maximising the efforts of a lone individual without proper community support. Naturally this means the operator must do excellent work in his key tasks while also finding time to address tasks better handled by others. The presure is overwelming and often without time to mentally recover. We call it PTSD.
The future will be built around a natural community in which several men and women can set up ad hoc teams to complete the tasks at hand while supplying ample emotional support. We are a long way from that at the moment when we do not know enough to apply this to poverty itself.
I am not sure if failing industrial practise or farmer fatigue will break the back of the present dominant protocol butboth are atwork.
.