In case you wondered. As I have posted, Trump remains in charge of it all. Biden never got the football. The greatest sting operation in history is underway, to say nothing of a secret WAR.
That Wall by the way is a brillant solution to the problem of creating a successful barrier. You really have to go over or under in full view.
I am sure no one even bothers and closing the gaps slowly eliminate options.So yes we will have it all.
Recall the present silence along the Israeli border. It is way too expensive to just cross along with all the kit needed to carry out a raid as well.
This part of the border war is ending then..
Under Biden, Border Wall Construction Continues. It's Just Called Something Else:
A Podcast With Scott Nicol
Today, the United States has more border walls than it's ever had in history, says Nicol.
Nov 29
NOV 29 • 25M
The Border Chronicle podcast is hosted by Melissa del Bosque and Todd Miller. Based in Tucson, Arizona, longtime journalists Melissa and Todd speak with fascinating fronterizos, community leaders, activists, artists and more at the U.S.-Mexico border.show more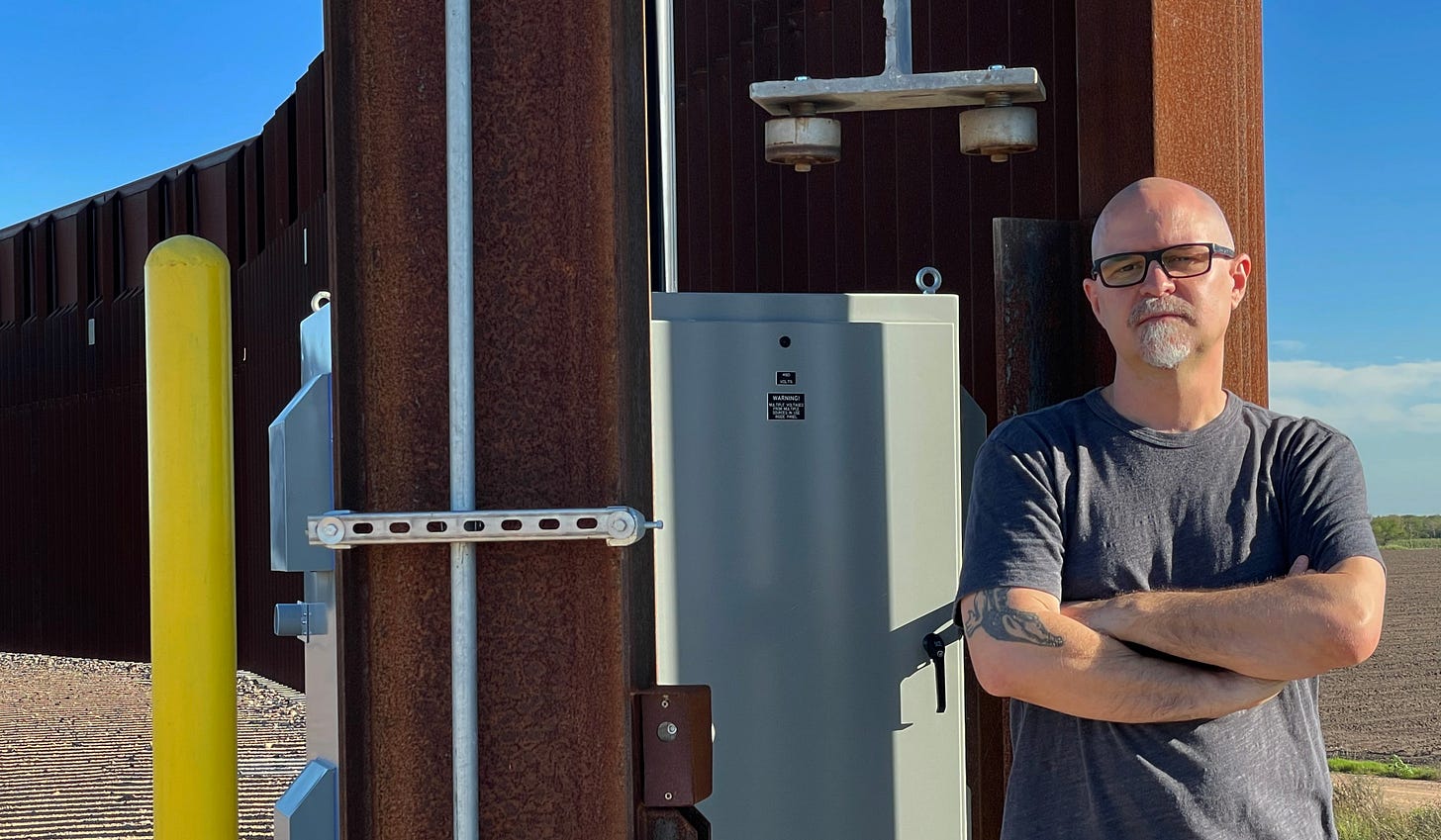 Scott Nicol standing next to a border wall near his home in South Texas in November 2022 (Photo credit: Basil Nicol)
Between the state funded shipping container walls, and the Biden administration "filling in the gaps" of Trump's border wall, it's hard to tell what's going on, exactly. What we do know is that border wall building under the current administration has not stopped, even if the Biden administration calls it something else. Scott Nicol is an artist, educator and environmentalist in South Texas who has advocated against border wall construction for years and is an expert on the subject. In this Border Chronicle podcast, Nicol talks about the current construction of wall in his community, which is being labeled as "levee repairs." And he touches on other wall construction happening in other states despite President Biden's promise during his campaign "that not another foot of wall" would be constructed during his administration.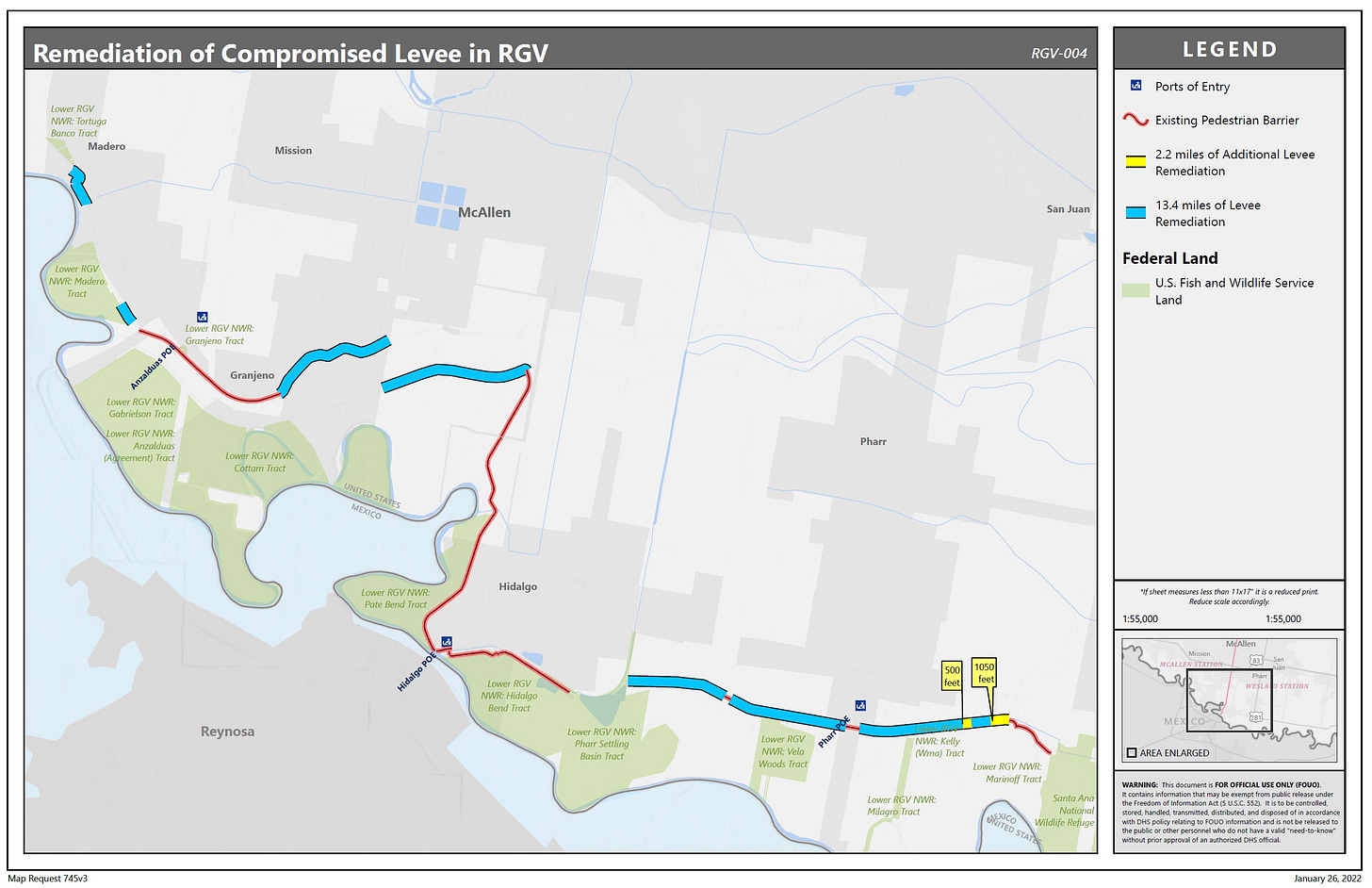 An Army Corps of Engineers map showing new wall construction under the guise of levee remediation in the Rio Grande Valley, South Texas. (Courtesy FOIA, Center for Biological Diversity)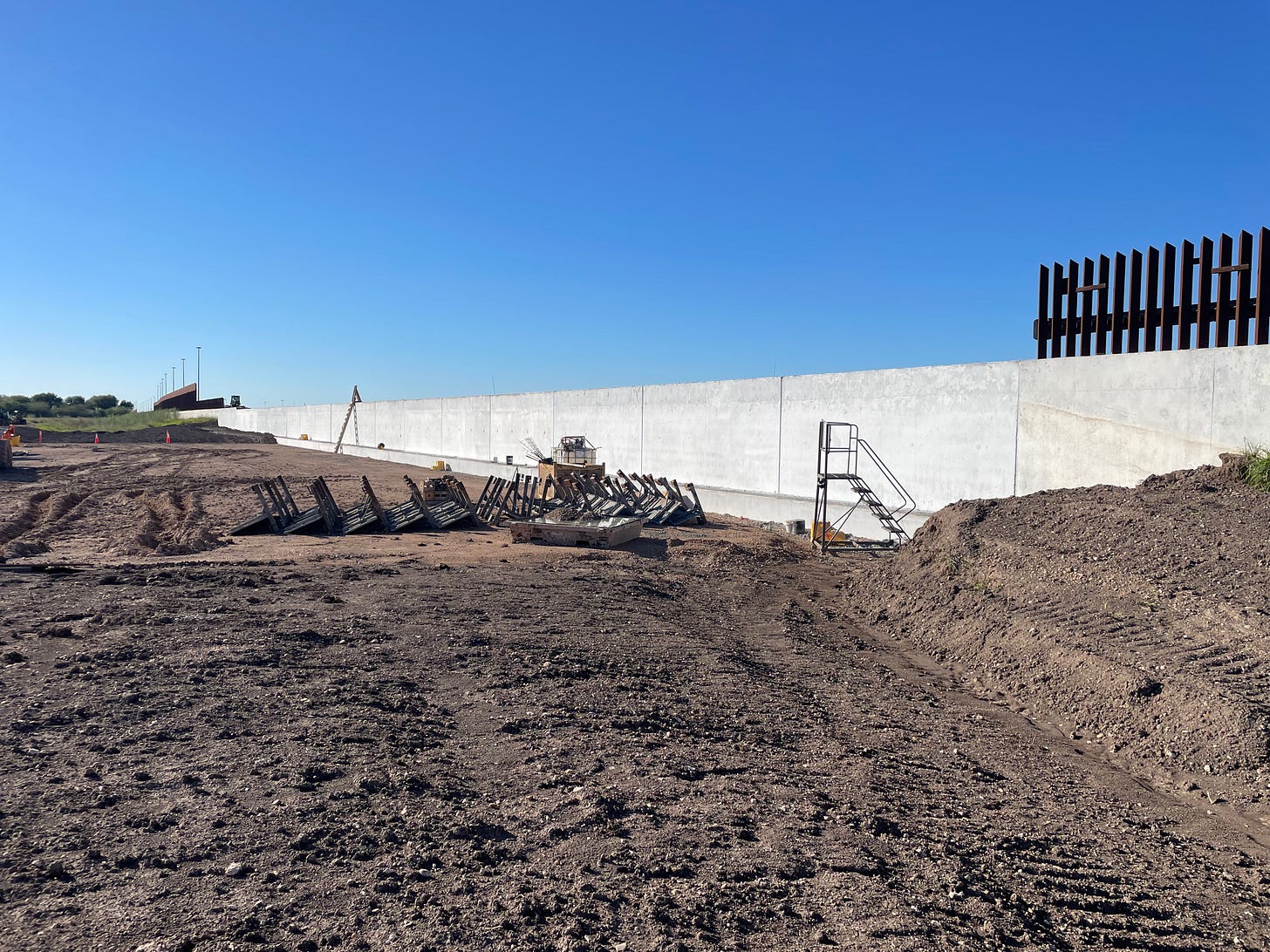 Border Wall construction site in South Texas on November 26, 2022 (Photo courtesy Scott Nicol)