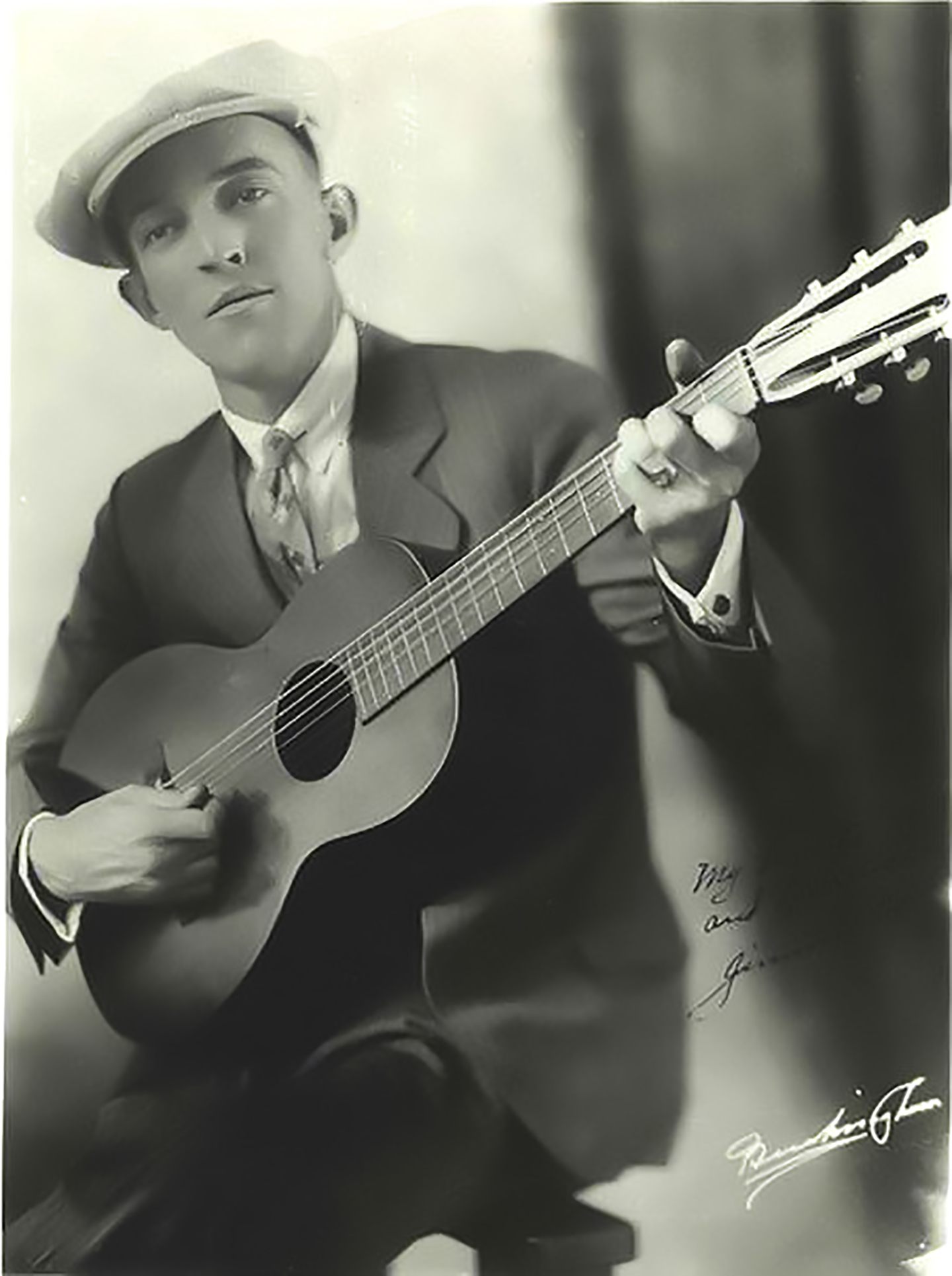 He succumbed to turburculus at the age of 35. Yet his music opened up the whole MEME of country music. He really got a decade in with records and the emergent radio.
Unfortunately most of that music from them was poorly recorded not allowing easy upgrades to our listening sensitivities. Like Caruso his music is hard to recover. It was all early days and he was not around to ever do a redo with better gear.
At least we do not lose our past so easily now and that is good
Jimmie Rodgers: The Railroad Brakeman Who Became the First Star of Country Music
From 1890 to 1930, the small town of Meridian, Mississippi, was a bustling stop along the Mobile and Ohio Railroad. Meridian's main attraction was the former McLemore Plantation, a destination railroad workers took note of while traveling the route for the first time.
Nestled in rural Mississippi, the plantation was set against a forest of pine dotted with giant, moss-laden oak trees. Vast fields of corn and cotton surrounded the property. When the railroad was built, the historic plantation became the Sowashee Station.
People from nearby towns flocked to it, mailing off packages and picking up deliveries. Among the railroad crew working the in-demand route was Meridian native Jimmie Rodgers, a brakeman who had a penchant for singing the blues.
When Rodgers wasn't meticulously operating track switches or uncoupling freight cars, he entertained railroad workers with original music about life on the road. Even in his early singing days, his languid, easy sound was distinctly influenced by his home state.
The Singing Brakeman
The "Singing Brakeman," Father of Country Music Jimmie Rodgers, printed on postage stamp, circa 1978. (Sergey Kohl/Shutterstock)
Rodgers's acoustic guitar style featured rolling bass lines and a gentle swinging waltz rhythm. His melodic voice stole the show, delivering story-centric lyrics about his various travels across the southern region of America. His style was the first of its kind, succinctly combining traditional folk influences from his childhood, blues standards, and gospel vocal arrangements all within two or three-minute recordings.
Rodgers got his musical start in the Blue Ridge Mountains of North Carolina, participating in what were then known as "field recordings" for Victor Talking Machine Company. The success of those recordings landed him a contract with their recording studio in New Jersey.
During his time with Victor in the late 1920s until his passing in 1933, Rodgers recorded over 100 songs, quickly becoming known for his distinct yodeling style. At the time, the warbling vocal technique was popular in rural Southern communities due to populations with deep-rooted ties to both Europe and Africa, where yodeling originated. When people came to America, musical traditions like yodeling continued to influence musical trends through generations.
Rodgers experienced success with his "Blue Yodel" recordings, a series of songs he released that gave listeners a peek into the life of a railroad worker-turned-traveling musician. His interesting past quickly earned him the nickname, "The Singing Brakeman."
The recording company was intrigued by the singer's past and chose to highlight his blue-collar roots in a 1929 short film titled after his nickname. The film "The Singing Brakeman" featured Rogers singing some of his most popular early tunes including "Waiting on a Train."
His yodeling paired with folksy guitar and delta blues song influences drew the attention of fellow musicians, especially those in blues communities. Soon, bluesmen like Mississippi John Hurt were deeply influenced by Rodgers' unique sound.
Chicago blues musician Howlin' Wolf credits Rodgers as one of his early influences as well, famously turning to howling after trying out Rodgers' distinct vocal style and feeling like he came up short. Some might say, without Rodgers's yodeling, blues fans would have never been gifted with Howlin' Wolf's haunting falsetto vocal runs.
During the height of his career, Rodgers sometimes teamed up with fellow bands and musicians like the Carter Family, and trumpeter Louis Armstrong, whose melodic prowess perfectly accompanied one of Rodgers' most enduring recordings, "Blue Yodel Number 9 (Standin' on the Corner)." The single helped earn him a new nickname, "The Blue Yodeler."
The First Star of Country Music
Early professional photo of Jimmie Rodgers posing with his guitar, circa 1921. (Public Domain)
Before Jimmie, there was no country music in America. Known simply as "hillbilly music," the genre's subject matter often had a somber feel to it due to the socio-economic realities of war and Reconstruction. Because of this, the songs never garnered much attention outside of the local communities of the musicians who authored them.
Rodgers connected with music lovers in a way like never before. His lyrics and tender vocal delivery showed he was an expert on the human condition: He sang poignantly about love, overcoming pain, and celebrating family while rhythmic instruments waltzed in the background. With his one-of-a-kind style, the singing bluesman from Meridian became known as the Father of Country Music.
While performing and recording, he also had to work through a long bout of tuberculosis, which left him with long-term repercussions from the illness. In true artistic fashion, he channeled his pain into his work and produced "T.B. Blues," a recording which features Jimmie's surprisingly sunny disposition as he sings about his condition.
Just days before his passing at the age of 35, he was still recording tracks with Victor's studio, taking breaks to catch his breath in between takes, and leaving behind a vast body of work that shows he made the most out of his short time here on Earth.
Like the railroad he traveled on as a young, aspiring musician, Jimmie Rodgers' music acted as a bridge, connecting genres, stylings, and even people from different continents and cultures. In 1961, almost thirty years after his death, Rodgers was inducted into the Country Music Hall of Fame. The organization's website honors him by saying he "created and defined the role of the singing star in country music."