You must understand that this time around, the government had set up an evidence gathering operation. The map informs us of the obvious targets. It really takes a slew of motivated folks to simply break the law and you have it with illegal immigrants.
The DEMS were allowed to run their shell game this time around and are now completely caught. The evidence will come out soon and all compromised winners will be blocked from been seated until we have a special election.
The end result will be voter ID and a secure voting system. It may also be the demise of the DEM party, certainly as constituted. I would like to see a grass roots clean out of the DEMs. That is presently happening in the Catholic Church as the hiearchy is now withering on the vine there.
Republican control will soon see the whole progressive taint cleansed from our suystem of education as well..
ARIZONA
R Gov won by 328,000 votes.
D Sen is winning by 32,000 votes.
R Gov won Maricopa County by 325,000 votes.
D Sen winning Maricopa by 32,000 votes?
[350,000] vote swing to D Sen?
Q
Drq26owWsAE-7Wy.jpg-large.jpg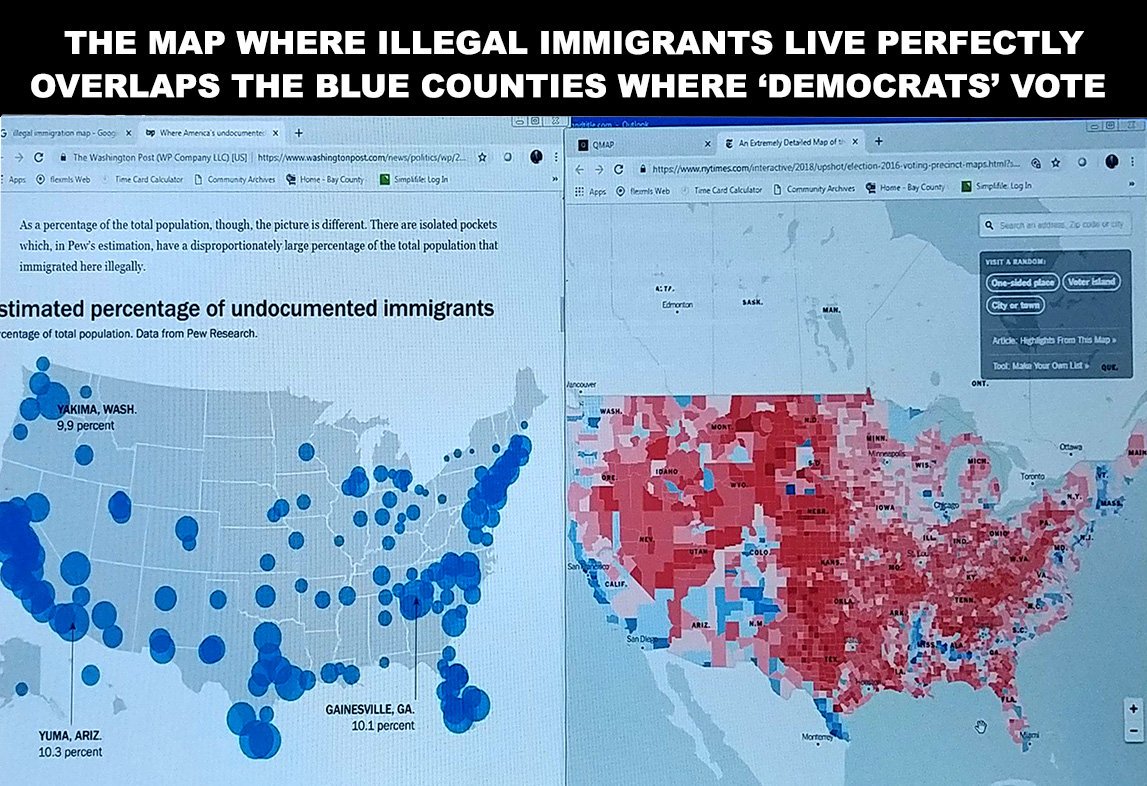 WHAT IF THE BELOW COULD BE PROVEN?
1-Election + D party officials filled out many thousands of blank ballots?
2-Election + D party officials removed and destroyed 'legal' ballots?
3-Election + D party officials deliberately organized non-citizen voting?
4-Election + D party officials in [XX] locations across the US [under lock & key] stored many thousands of 'blank' ballots for purposes of 'altering the vote total'?
Who safeguards 'blank' ballots?
Who issues 'blank' ballots?
Who controls 'blank' ballots?
How many 'blank' ballots are generated vs. total county pop?
THE CONTROL AND ISSUANCE OF BLANK BALLOTS IS KEY.
Why did the same counties [under dispute today] REFUSE to turn over voter registration information upon request to the Voter Fraud Commission?
Why was the Voter Fraud Commission disbanded and turned over to DHS?
What vested auth does DHS have compared to a commission body?
https://www.washingtonpost.com/politics/without-evidence-trump-and-sessions-warn-of-voter-fraud-in-tuesdays-elections/2018/11/05/e9564788-e115-11e8-8f5f-a55347f48762_story.html?utm_term=.db84f6960764
Enemy @ the Front Door.
Q